Shadi loves this toy Kong, less for playing, but rather filled.with yummy stuff.
However, last Monday we found out that Shadow had swallowd a piece of that Kong. Having googled on the Internet I read that such a swallowed piece of rubber toys can be quite dangerous in the dog's stomach and can become as hard as stone in the intestine it can lead to the closure. Some dog owners have reported horror stories of emergeny surgeries.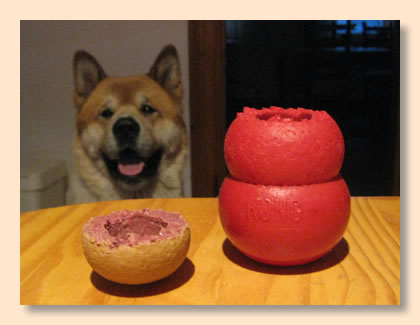 Yes, and what can I say, today, a week after that fateful Monday Shadi was choking the thing out again. The whole thing at once. We are so glad. For lasting memories, it is now on the desk. And for Shadi? Never ever a Kong again.
1 Comment