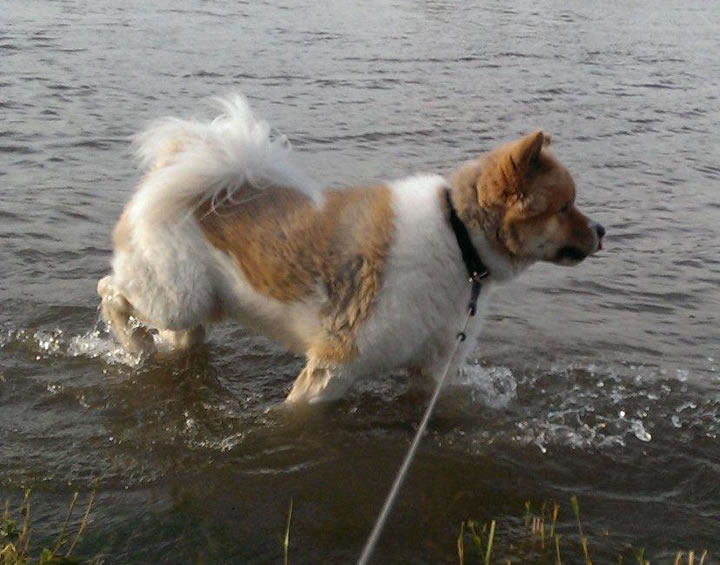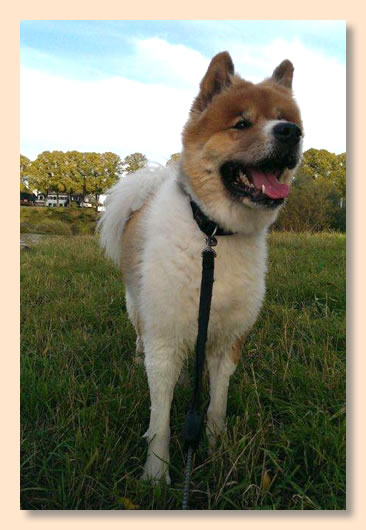 Joshiro is a red and white long-haired American Akita dog from our J-litter . His parents are Jane and Shadow. He was born on 25th June 2010 and you can have a look at his development on this website under J-litter. Meanwhile, Joshi has an imposing appearance with a shoulder height of 72 centimetres and a weight of 48 kilos.
His family has decided to give him to a new family. Three small children and less time led to difficult situations in recent weeks in which Joshi
reacted with snapping growling. Joshi has astron. protective instinct and wants his pack to be safe. Although it has not happened anything yet, Joshi's family is increasingly afraid that he might bite anytime in stressful situations.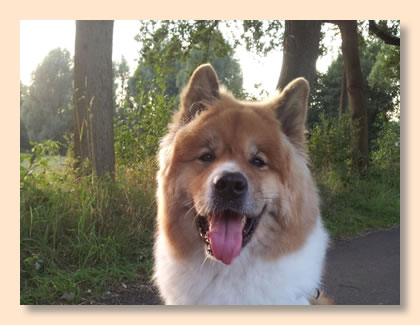 Joshi is open and friendly towards people. He generally gets along with female dogs, but he does not like male dogs. He also does not want to share his home with cats. Joshi is a very playful and docile dog, who wants to work, obedience training , mantrailing or long hikes are his world.
We are looking for active akita - experienced people with time - as single dog or a second dog to a female one. Children in the same household should be older and reasonable. If you meet these conditions and can offer Joshi a loving new home, we would be pleased to arrange contact with Joshi's family.