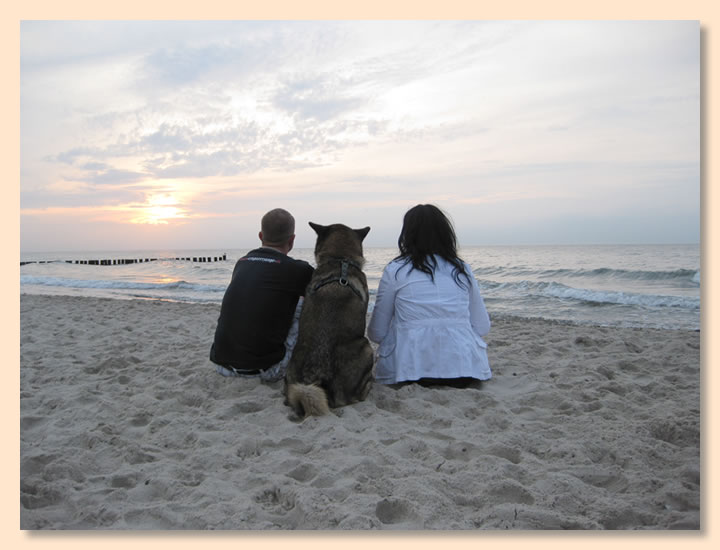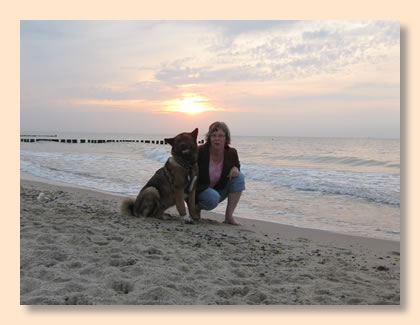 Last week we went on holiday to the Baltic Sea and Jane was able to join us.
We had booked a nice holiday apartment in Kühlungsborn and although there are a lot of tourists, hotels, cafes and restaurants in this area, dogs are welcome wherever you go.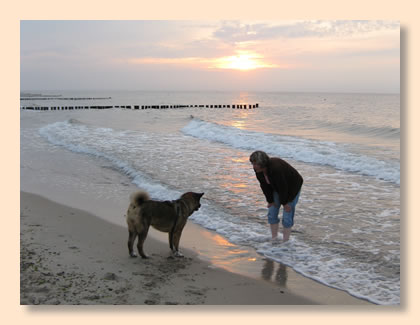 Meanwhile we are sure that Jane is pregnant and you can still see that she is expecting puppies. She spent the main part of the time sleeping or lying next to us. Swimming in the Baltic Sea was not one of her favourites but she especially liked the smell of delicoius fried fish rising out of the many restaurants.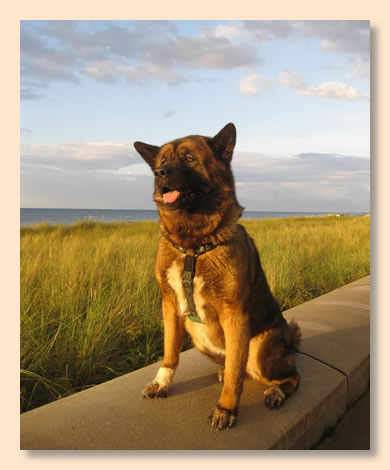 However, Jane was calm and lovely to all the other doggies and people that we met and talked to and we did not get tired explaining what breed she belongs to. Well, American Akita, of course.