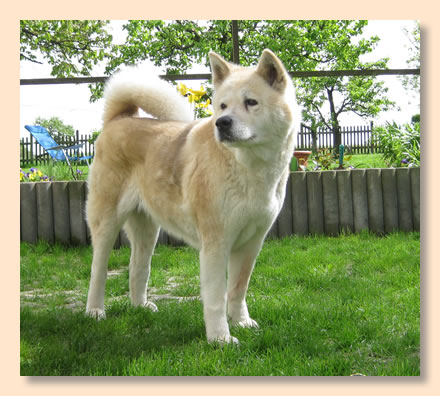 Our Chey is now 13 years old and in quiet happiness we enjoy that our good old girl is still with us and enjoys life.
Osteoarthritis is in her old bones and all movements can be slow and cumbersome, but she still would like to join us on our walks and is wagging her tail at the door when we want to leave. We must just only double our time schedule and always have to wait until she comes running.
Otherwise Cheyenne sleeps most of the day, and every now and then Shadi comes and lovingly licks over her eyes.
Three cheers for our birhday girl!
4 Comments