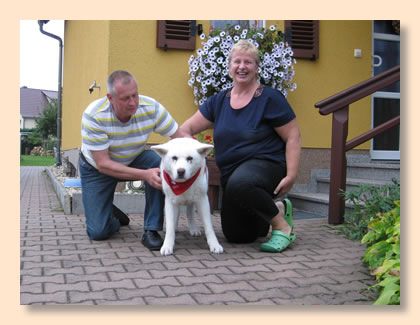 On Friday, 19/09/2014, our Bea was 14 years old. What an incredible age for an Akita even as she was seriously ill two years ago.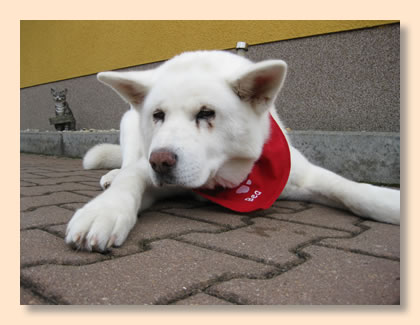 Her fur is still cuddly, nice, soft and white and who knows ... maybe we will celebrate her 15th next year.
Happy Birthday, dear Bea.