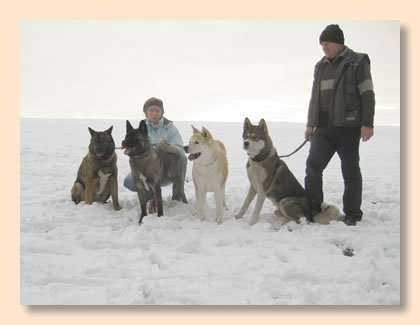 Jane, Gina, Cheyenne und Eichiro
Actually, we have become a considerable number of Akita friends in our
local dog school, exactly 12 altogether. Today there was only a small group of Akitas left.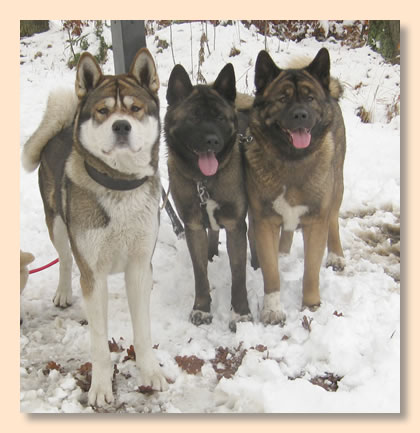 No reason not to try out our new camera. And that is why Jane, Chey, Eichi and Gina have lined up for a family photo, as you can see here.