Stefan and Sandra visited us again in their summer holidays together with Goya and a 7 month-old female Hannah, that actually lives with Sandra's mum.
We were excited if Shadow will like to two girlies but unfortunately we had to accept that he does not want any other dogs in HIS garden.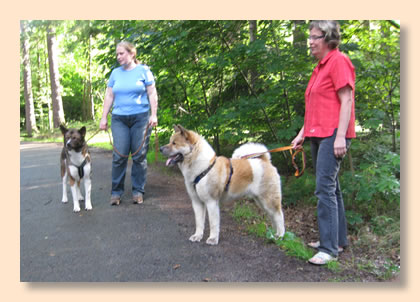 After tea we went for a walk through the Luchsenburg wood and that was great for our doggies Shadi and Jane as well as Goya and Hannah. Goya showed us how noisily she can spy deer. And in the restaurant Forsthaus zur Luchsenburg we had some very well-behaved doggies.
Aditional some photos of this nice afternoon.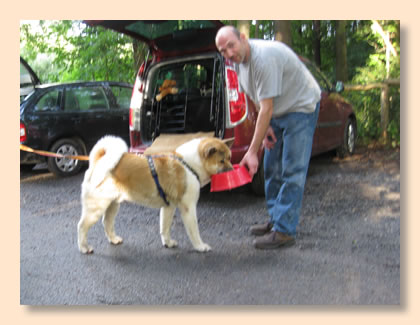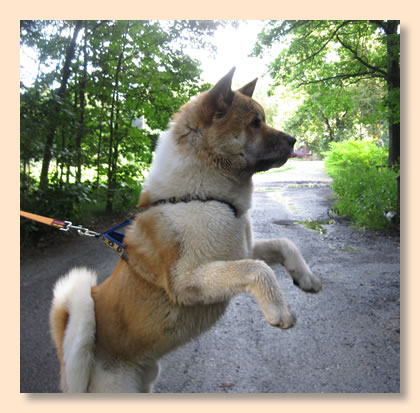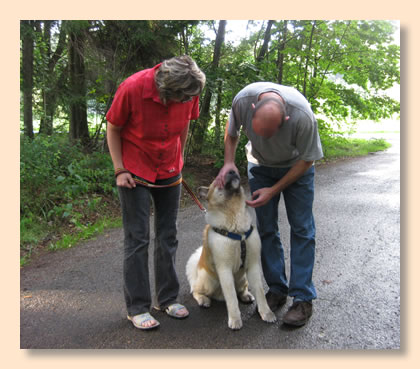 Exercise for a prospective show visit: Shadi has to show his teeth to Stefan without grumbling.
1 Comment