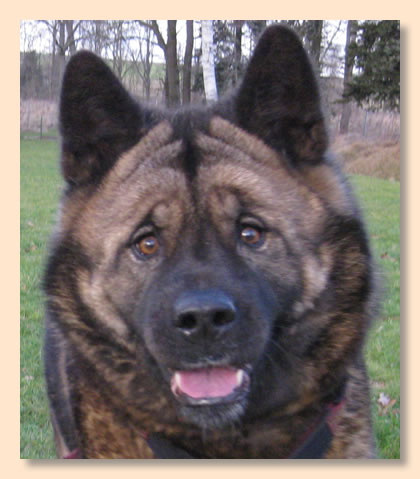 A small but still important supplement to our Akita group photo yesterday.
Our Jane was a birthday Akita. Our girl is 8 years now and enjoys excellent health. After her castration last May she got a thick, soft fur and we have to pay more attention to her figure. In our house, she has become calmer and more balanced and lets Shadow play the boss. Only when he is too cocky, he'll get an announcement of her and then he knows.
Happy birthday, our lovely Jane.
2 Comments