Brrr, what a great beginning of winter this year and so plentiful great snow! That's really what our American Akitas love, running through the snow, and suddenly a couch potato has become a bundle of energy.
Today we have for you a video of our winter dog school, Gina and Shadi, in a call training and once again Shadow, as he copes with a wooden deck.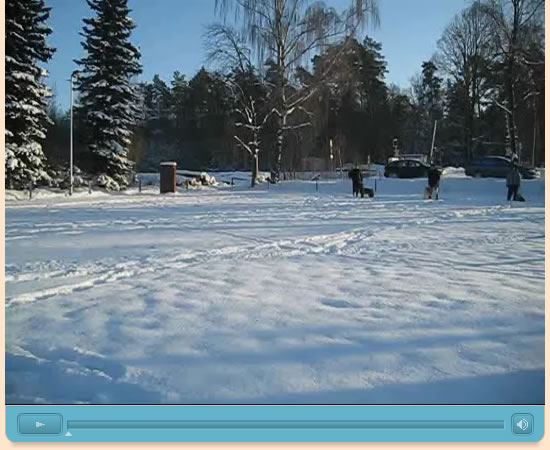 And there are a few photos under the headline: Our Akitas love the snow. For now, with Gina, Shadow and Goya. We would be delighted if we got some more snow Akita photos to show them here for all of you.
Shadi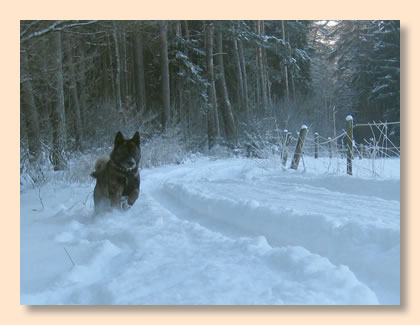 Gina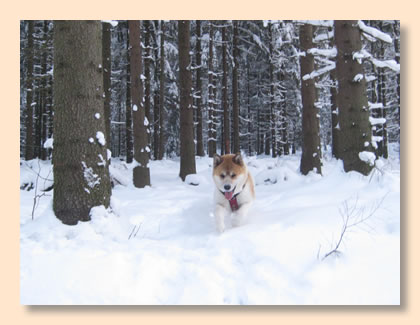 Shadi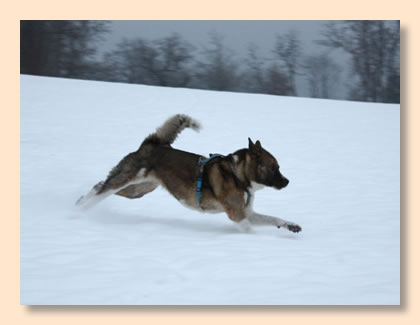 Goya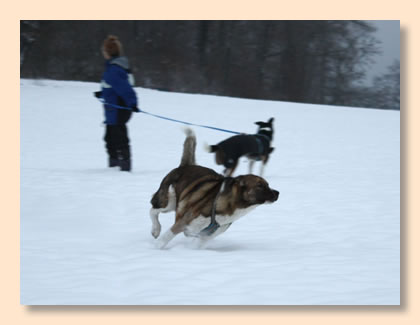 Goya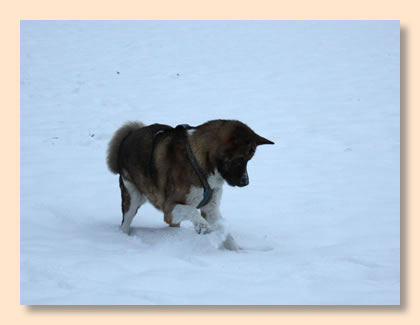 Goya